Description
Camper Accessories UV-protected Outdoors, RV, Patio, Backyard, Picnic, Beach, Camping Custom Patio Rug Kawasaki RV Patio Mat Outdoor Rug
Specification: 
Easy to Clean and Fold – Relax, when dirt gets on your outdoor rug, you can now sweep or hose it off without fear or stress. You will also appreciate how simple it is to fold and return the RV rug to its storage bag. Since it comes with a storage bag, you can take your RV mat wherever you go.

Green Quality Built to Endure – Unlike cheap brands that easily get holes, rips, and snags, this outdoor area rug will stand up to more wear and tear. To address your concerns, we designed our camping rug to be thicker than the leading camping mat, allowing you to use it for many seasons. Besides, being a recycled camping mat, which is good for the earth, the higher-quality nature of the rug will help reduce the waste and expense of buying a new rug each year.

Stay Safe – When the wind blows, you may trip over or lose a lightweight rug. Our outside rug has four reinforced loops to keep the camping mat in place with patio stakes for your safety. If using on a porch, simply place outdoor furniture on the corners to secure it. This patio rug also has a double-sewn binding around it to reduce fraying and prevent snag or rip issues.

Style That Lasts – Too much exposure to the sun can make the colors of a porch rug fade, but a large outdoor rug does not because it is a UV-protected waterproof mat. Also, this is a reversible mat; simply flip this outdoor camping mat to update its sleek and modern look.

Custom Logo and design available for us.
Popular size: 3'x5′,  3'x6′, 4'x6′, 5'x8′, 6'x9′, 8'x10′, 8'x12′, 8'x16′, 8'x20′, 9'x12′, 9'x18′ etc.
DOUBLE BINDING WITH FOUR LOOPS FOR STAKES
Our rv outdoor rug has a double-sewn binding all the way around to prevent it from snagging or ripping.

It also features four loops for the included camping stakes to protect you from tripping over your mat and keeping it in place in the strongest wind.
REVERSIBLE MAT
Make your sense of style known. This camping patio mat has a custom pattern you can be proud of.

You can now choose your preferred style. If you become bored of one design, simply flip it over to display its other amazing side.
BAG INCLUDED IF NEEDED
Let the bag safely store the rv rug and any extra outdoor debris so your floor stays clean. This bag is the perfect size to store and carry our RV camping mats so you don't struggle to pack it.

It also has a handle for convenient transport, so wherever you go, your outdoor rug goes too.
LIGHTWEIGHT PATIO MAT
This mat is also ideal to be used on a patio or porch. It is simple to clean, so you won't have to worry if food or dirt gets on it.

Don't be anxious about rain because it dries quickly and won't mold or mildew. Upgrade the style of your patio with this gorgeous outdoor rug.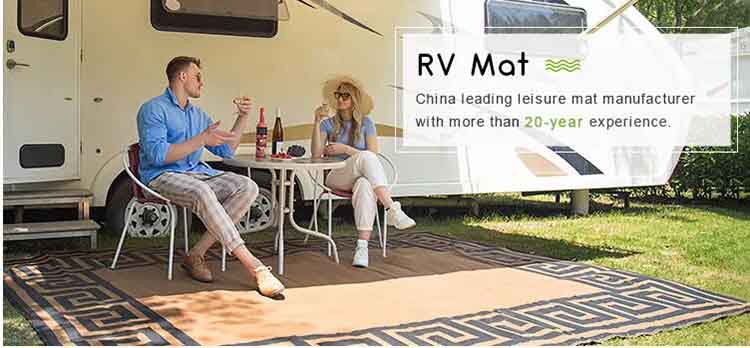 Specifications:
Pattern, Color, Size:  Can be customized as clients' demand
Stand Size: 5x8ft, 6x9ft, 9x12ft, 8x12ft, 8x16ft, 8x20ft
Material: Polypropylene
Advantage: Reversible design, Easy to clean, UV stabilized, Eco-friendly, Portable and durable
Packaging: Rolled packaging or Folded packaging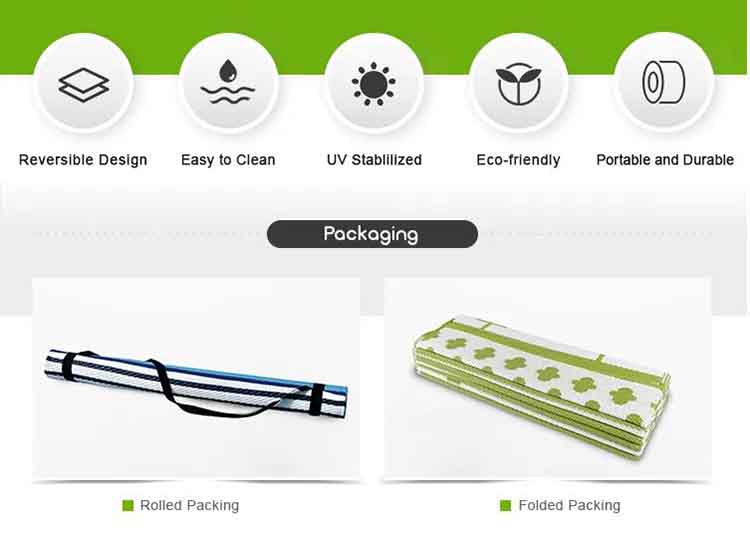 Customer Reviews: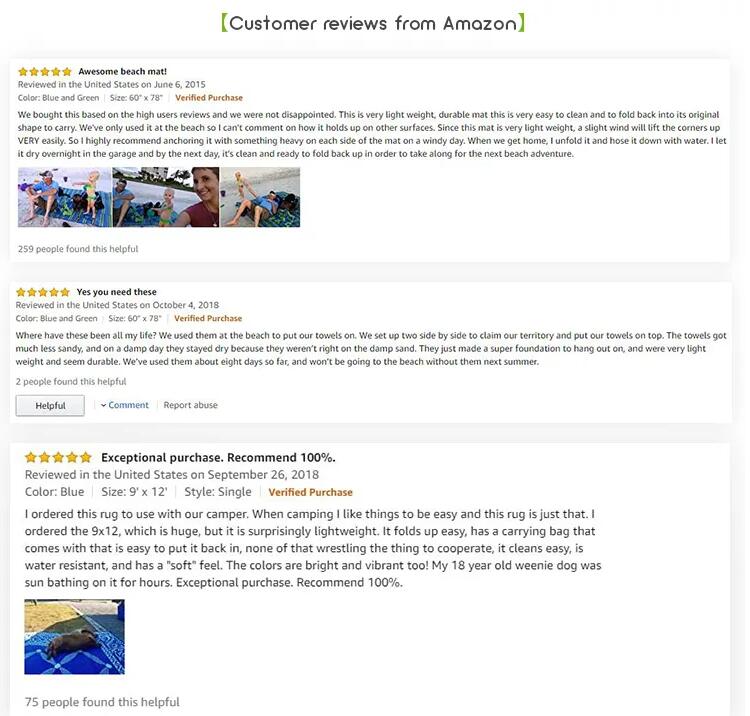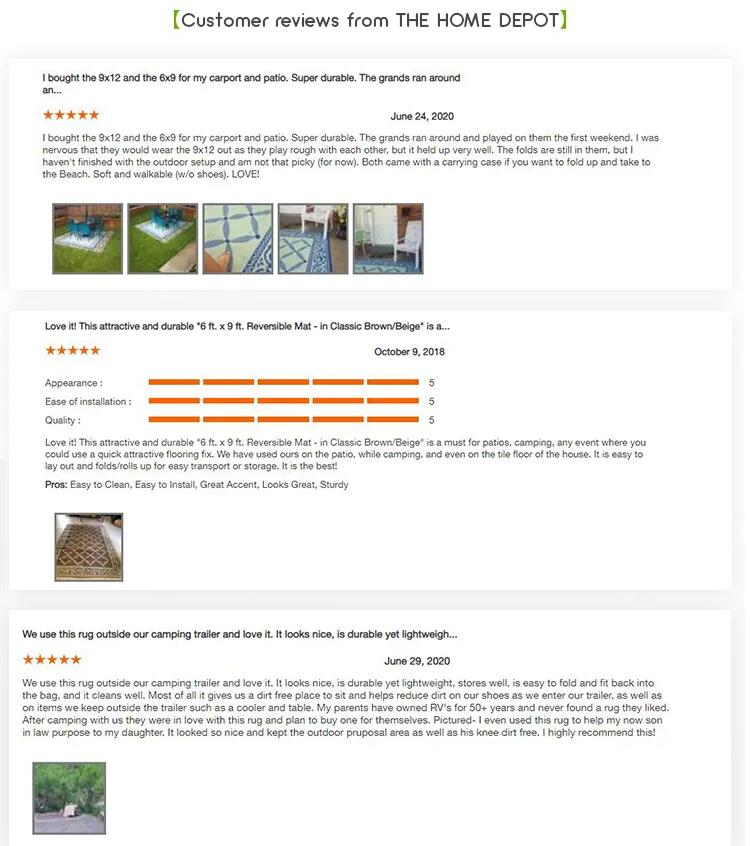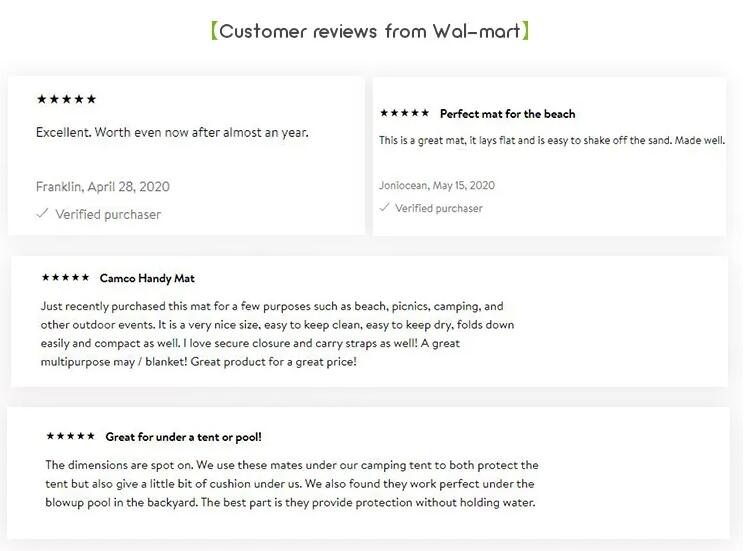 Cooperative Partner: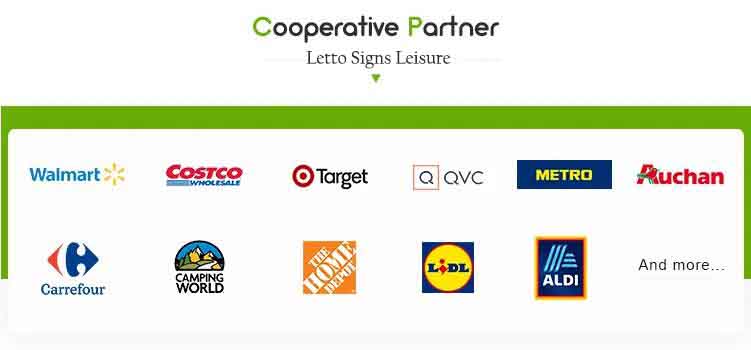 Letto Signs Leisure is a stable supplier for Wal-Mart, Costco, Target, QVC, Metro, Auchan, Carrefour, and other large purchasing companies all around the world during the decades.
Company Profile: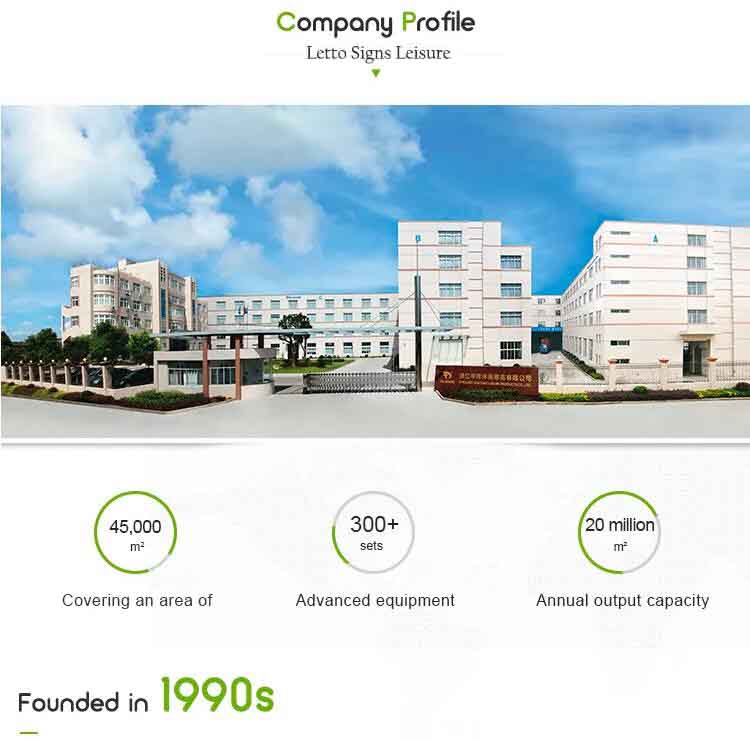 Letto Signs Leisure Products Co., Ltd. was established in the early 1990s. Our company specializes in manufacturing, researching, and developing all kinds of mats, we are one of the leading factories in the field of mat manufacturing in China. The workshop and warehouse cover an area of 45,000 square meters with more than 300 sets of advanced equipment fixed inside, which guarantees an annual output capacity of 20 million square meters.
The products vary from rv mats, patio mats, camping mats, picnic mats, beach mats, outdoor mats, advertising mats, and other kinds of mats. The pattern, color, and size of mats can all be customized. Our high-quality mats are manufactured in their entirety in our facility, we believe that by controlling all aspects of our mat production we can offer more color choices, more size choices, and faster order fulfillment. LettoSigns's pp mats occupy a major share of the global market.
Production Flow: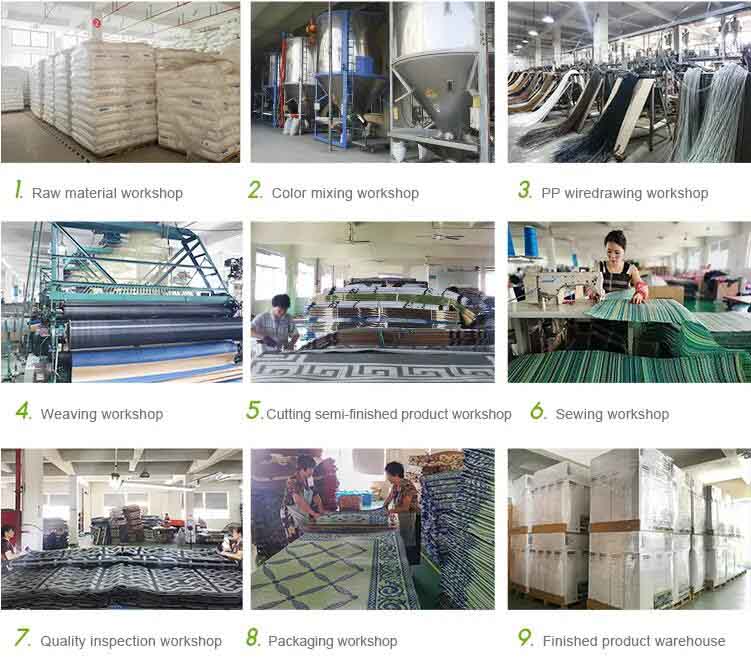 Sample Room: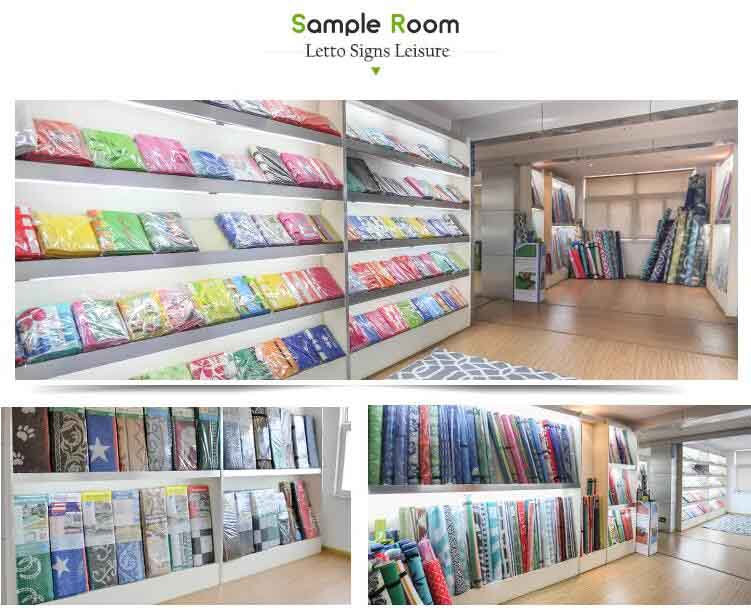 Certificate Display: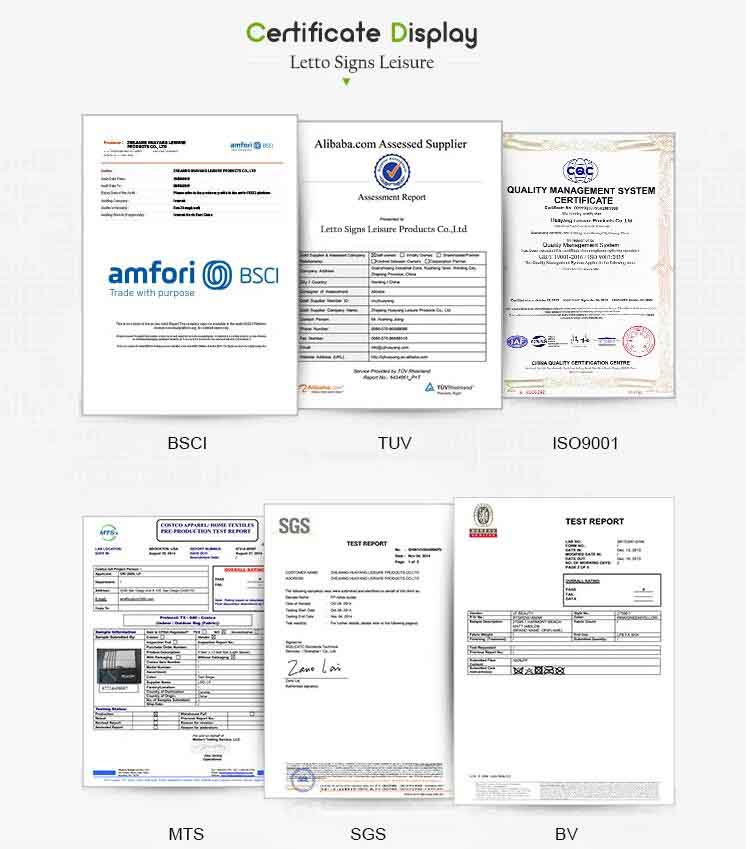 Product Categories: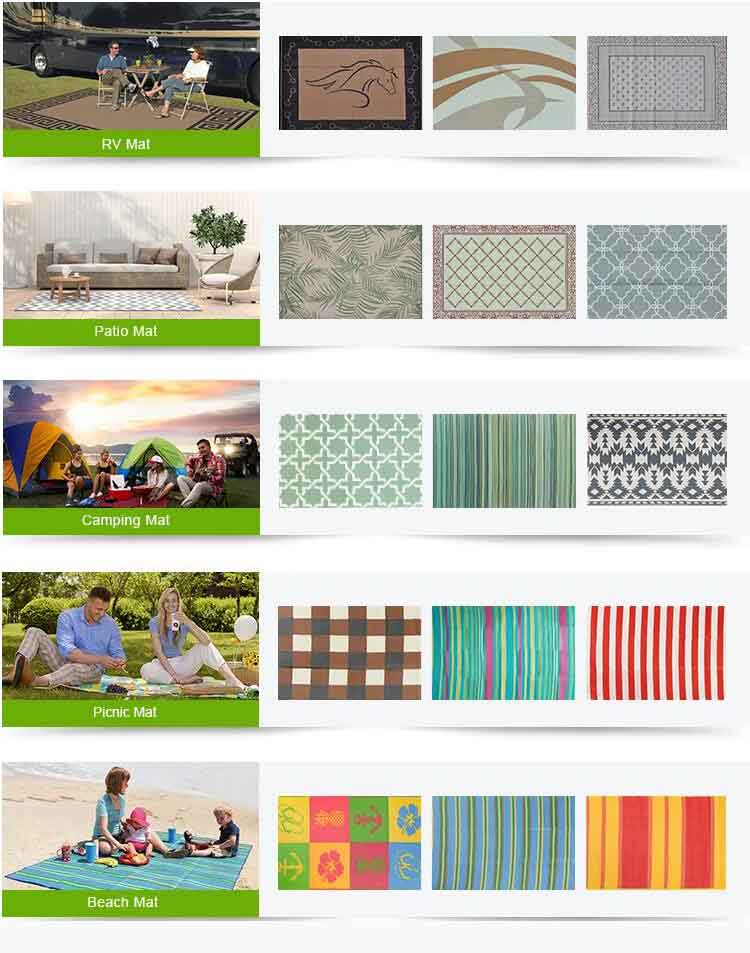 For more information please feel free to email: sales@logomat-lettosigns.com
Keywords /Tags: Camper Mat, Patio Rugs Outdoor, Rv Mat, Rv Rug, Patio Mat, Camping Rug, Rv Outdoor Rugs, Outdoor Camping Rugs, Rv Outdoor Mats, Patio Door Mat, Rv Patio Mats, Outdoor Patio Carpet, Outdoor Camping Mat, Outdoor Mats For Patio, Deck Rugs, Camper Carpet, Camper Door Mats, Camper Ground Mat, Indoor Outdoor Rugs Runner, Outdoor Area Mat, Rv Patio Mat 9X20, Rv Patio Mats 9X12, 9X12 Outdoor Camping Rug, Rv Awning Mat, Double Doormat For Patio Doors, Outdoor Patio Rugs Lowes, Rv Camping Mat, Camping Rug Mat, 5X5 Outdoor Rug, Rv Door Mat, Rv Matt, Outdoor Rug, Out Door Rugs, Patio Rug, Plastic straw woven mat, beach mat, Picnic mat, 
[contact-form-7 id="9″ title="Request Here"]