Description
Sand Proof, Waterproof and Foldable Custom Reversible Logo Outdoor RV Camping Mat Large Portable Patio Rug Plastic Straw Beach Picnic Mat
Polyurethane

HUGE BUT FOLDABLE- The outdoor blanket size is about 80″ * 60″(200cm*150cm) and can comfortably fit up to 4-6 adults, suitable for the whole family; after fold, this picnic blanket shrinks down to just 7″ * 12″ (18cm*32cm), great for you to carry out to travelling and camping with built-in handle.

WATERPROOF SACKING & SAND RESISTANT–This blanket is completely waterproof and sand proof. It can be used as a beach blanket, camping blanket, RV blanket, baby play mat, emergency blanket or throw blanket, it is the perfect choice for the park, the beach, sporting events, soccer games, tailgates, concerts, hiking.

DURABLE THICK AND COMFORT SKIN TOUCH-The outdoor mat is made from strong, durable, high-quality polyester and PVC , very durable and comfortable to sit. this sturdy blanket will not rip or tear no matter how much punishment it takes.

EASY TO CLEAN–Wipe the waterproof backing with a towel and shake off mulch, sand, grass, or dirt on the surface or hand washing when finishing after activities.

EXTREMELY COMPACT AND PORTABLE WHEN FOLDED: Refer to Figure 4, in seconds, this foldable blanket becomes a lightweight, easily portable tote.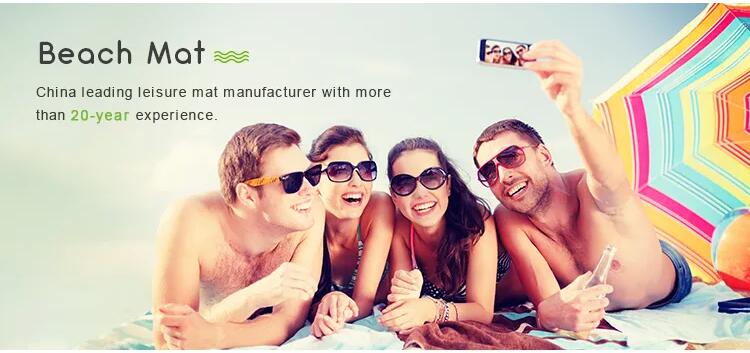 Beach Mat Pattern Display: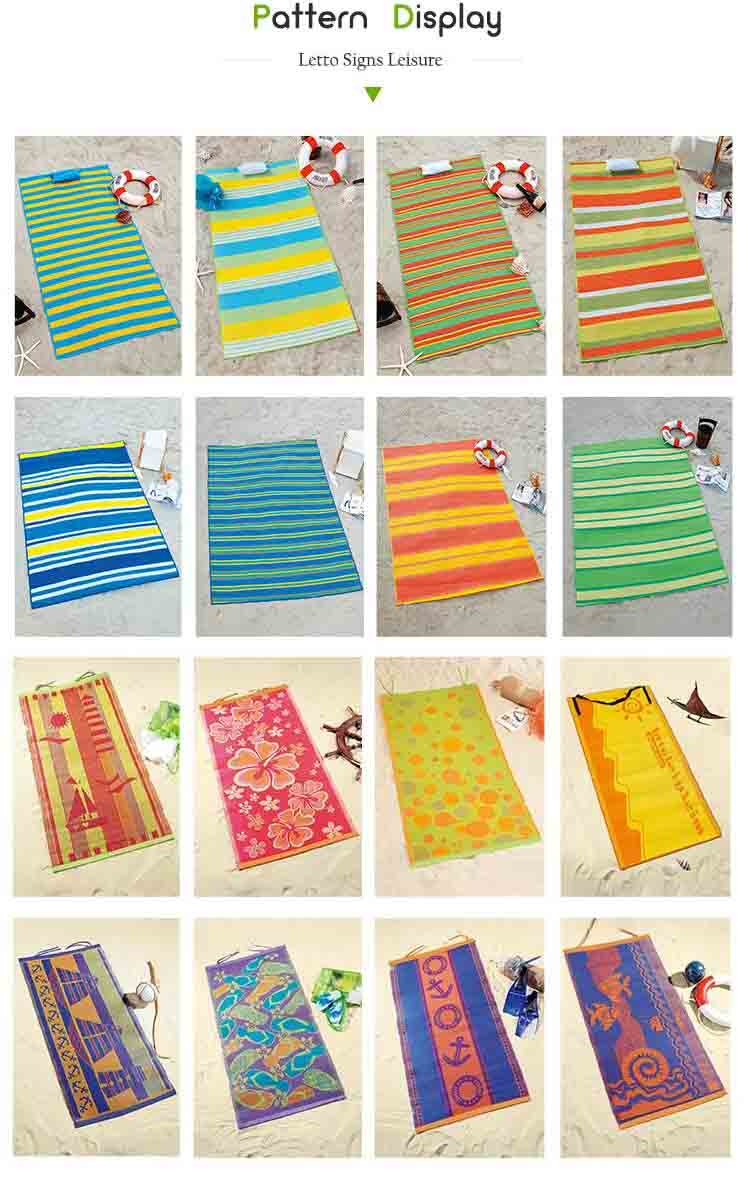 Specifications:
Pattern, Color, Size:  Can be customized as clients' demand
Stand Size: 5x8ft, 6x9ft, 9x12ft, 8x12ft, 8x16ft, 8x20ft etc
Material: Polypropylene
Packaging: Rolled packaging or Folded packaging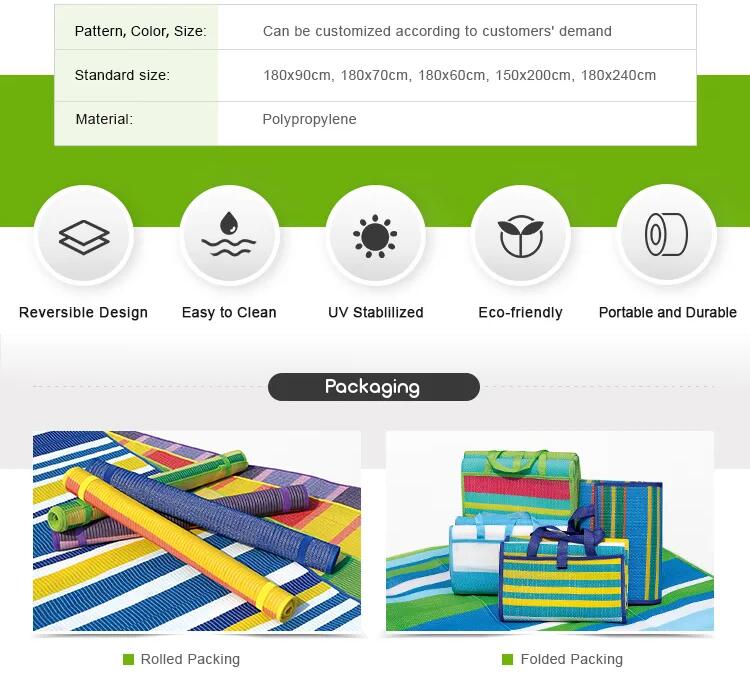 Advantage: Reversible design, Easy to clean, UV stabilized, Eco-friendly, Portable and durable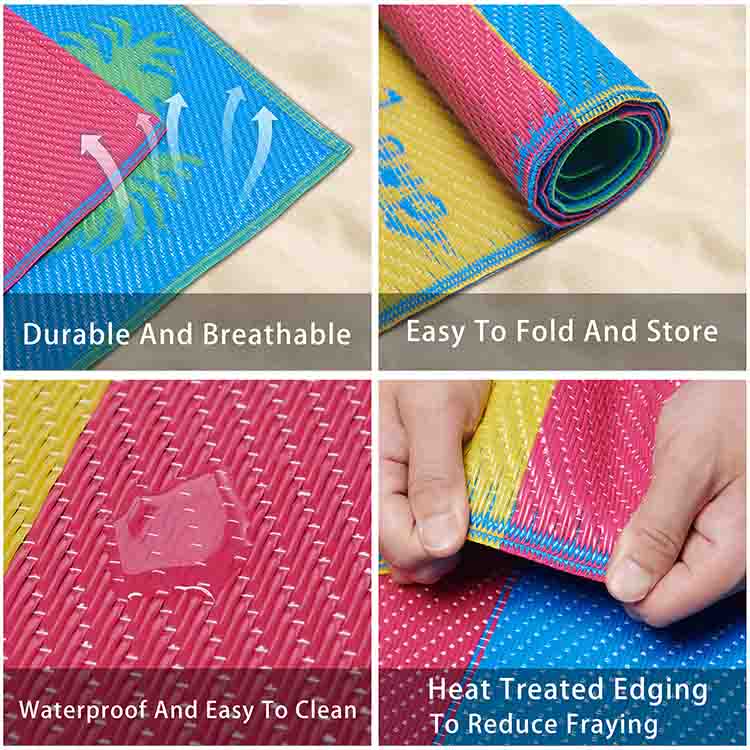 Customer Reviews: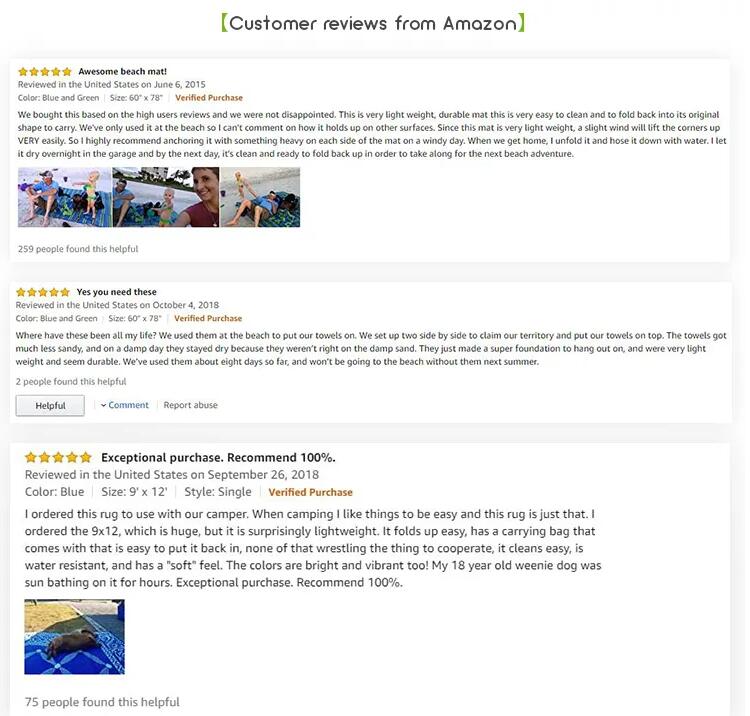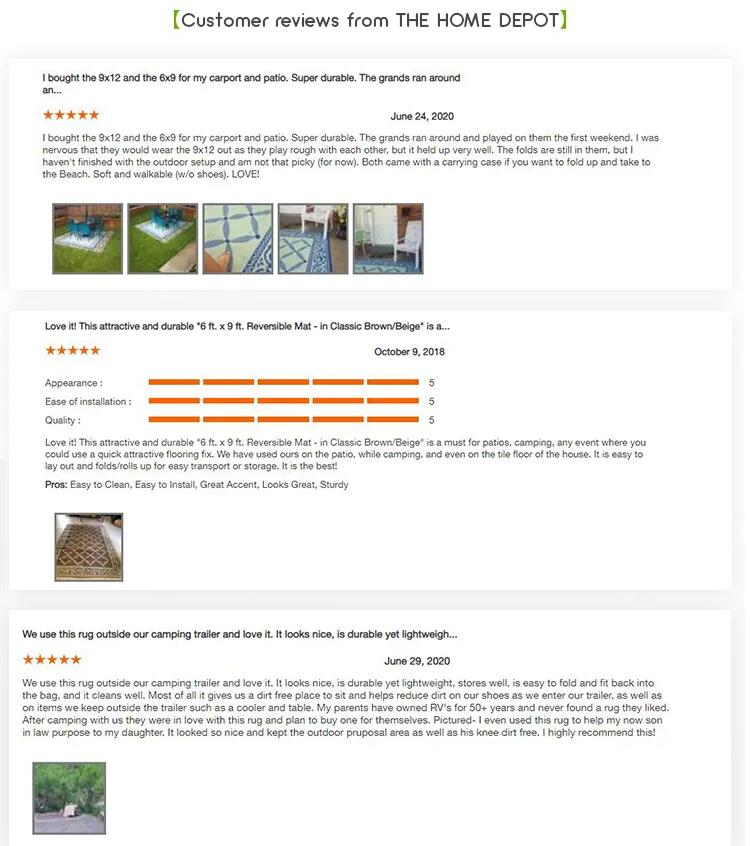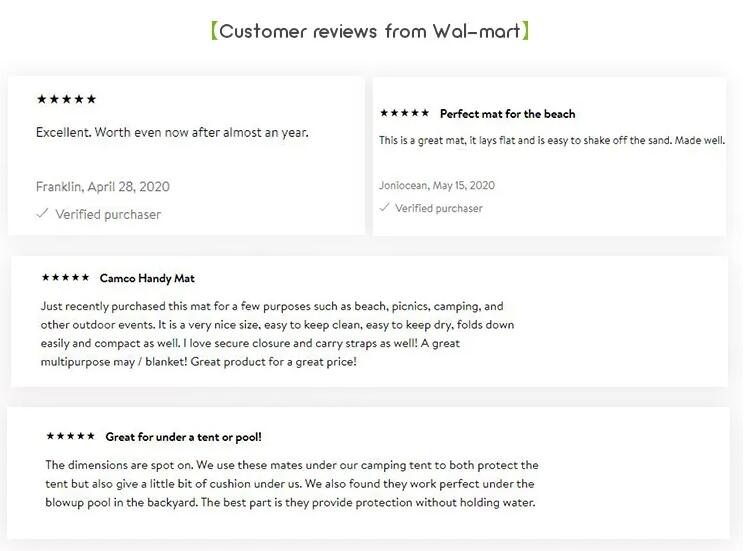 Cooperative Partner: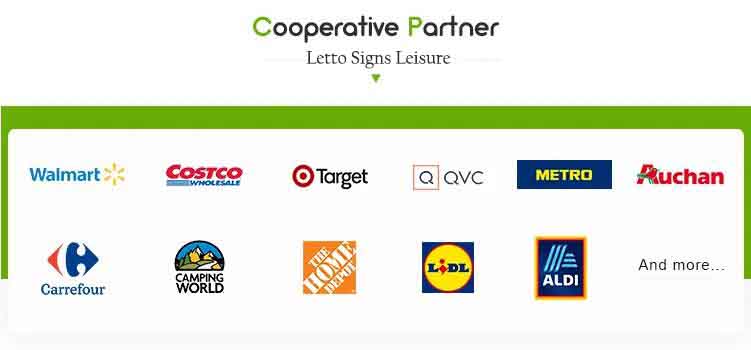 Letto Signs Leisure is a stable supplier for Wal-Mart, Costco, Target, QVC, Metro, Auchan, Carrefour, and other large purchasing companies all around the world during the decades.
Company Profile: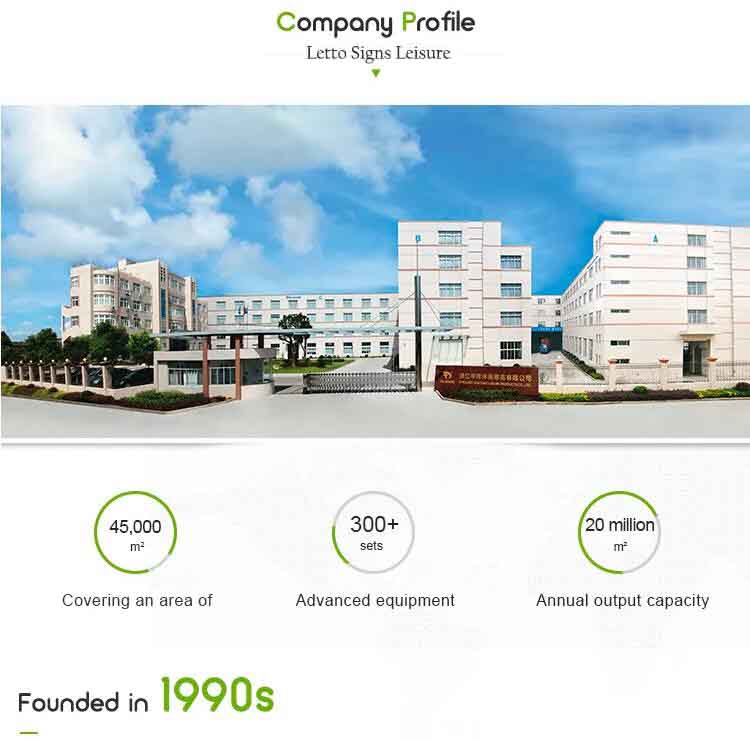 Letto Signs Leisure Products Co., Ltd. was established in the early 1990s. Our company specializes in manufacturing, researching, and developing all kinds of mats, we are one of the leading factories in the field of mat manufacturing in China. The workshop and warehouse cover an area of 45,000 square meters with more than 300 sets of advanced equipment fixed inside, which guarantees an annual output capacity of 20 million square meters.
The products vary from rv mats, patio mats, camping mats, picnic mats, beach mats, outdoor mats, advertising mats, and other kinds of mats. The pattern, color, and size of mats can all be customized. Our high-quality mats are manufactured in their entirety in our facility, we believe that by controlling all aspects of our mat production we can offer more color choices, more size choices, and faster order fulfillment. LettoSigns's pp mats occupy a major share of the global market.
Production Flow: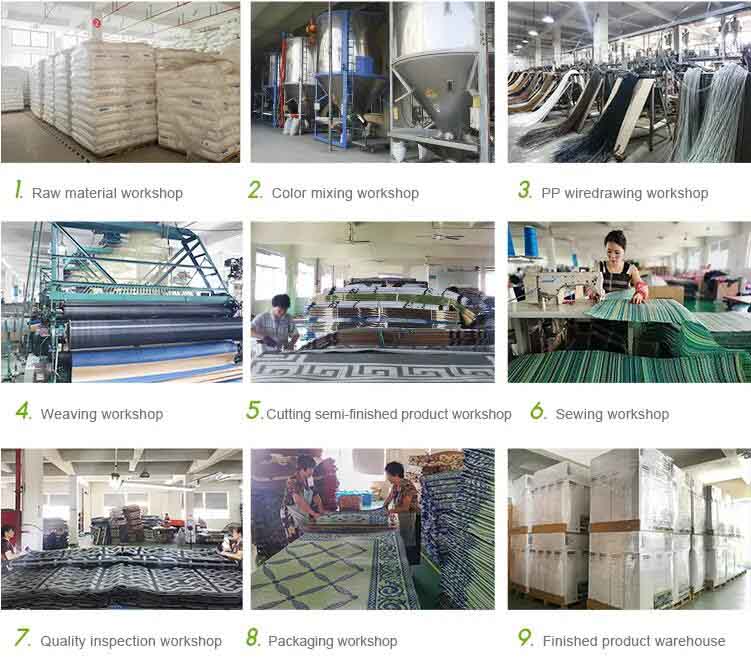 Sample Room: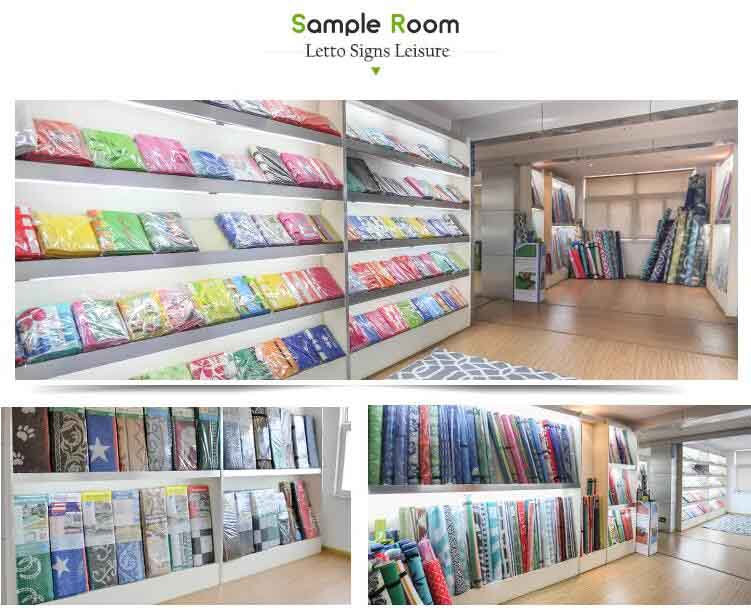 Certificate Display: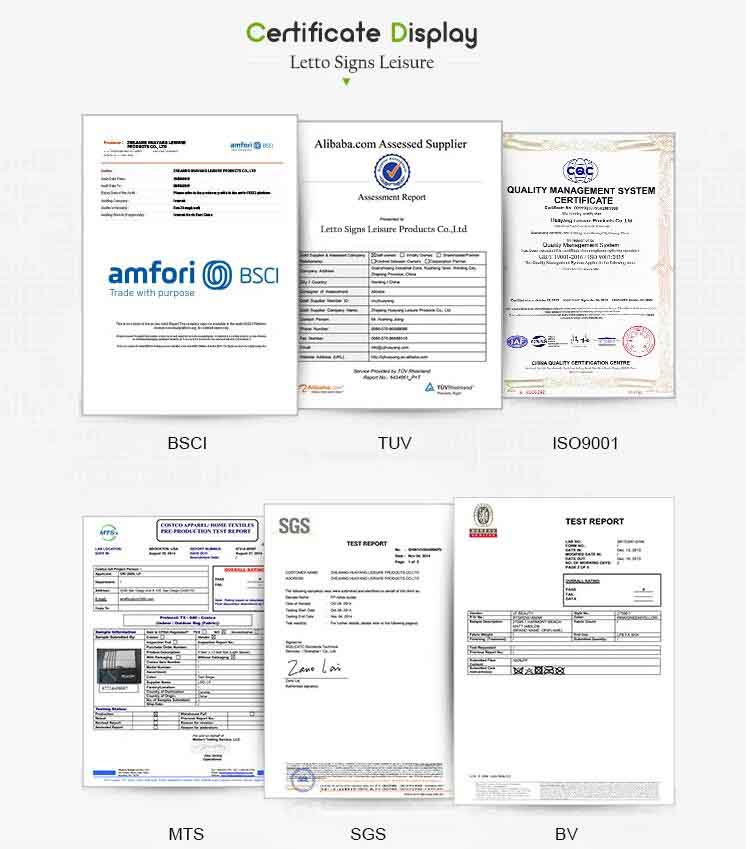 Product Categories: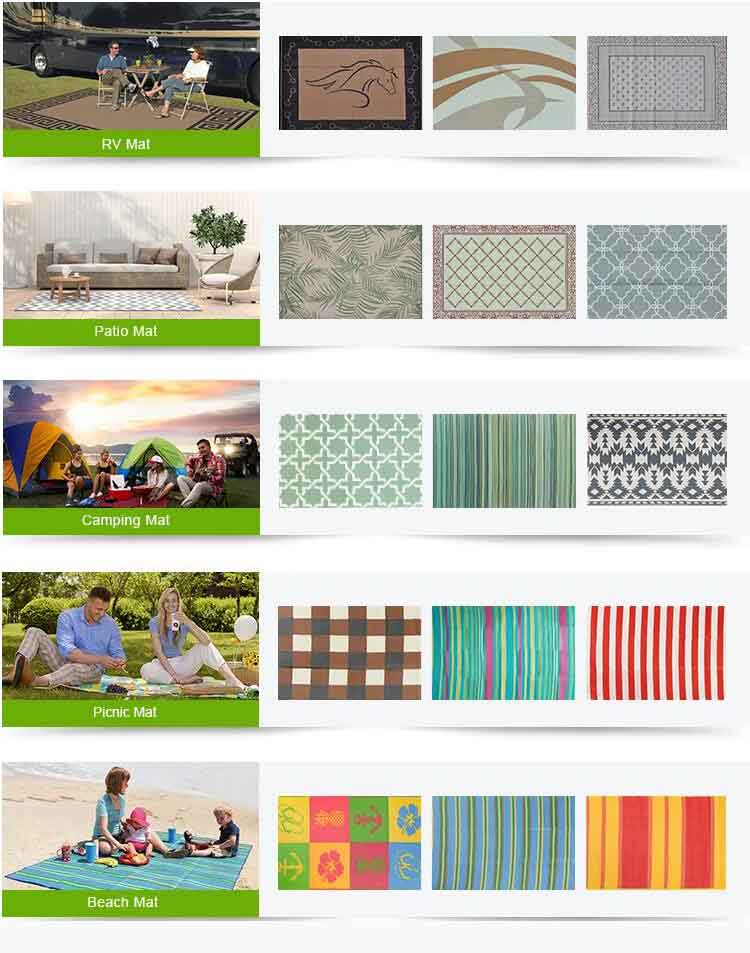 For more information please feel free to email: sales@logomat-lettosigns.com
Keywords /Tags: Camper Mat, Patio Rugs Outdoor, Rv Mat, Rv Rug, Patio Mat, Camping Rug, Rv Outdoor Rugs, Outdoor Camping Rugs, Rv Outdoor Mats, Patio Door Mat, Rv Patio Mats, Outdoor Patio Carpet, Outdoor Camping Mat, Outdoor Mats For Patio, Deck Rugs, Camper Carpet, Camper Door Mats, Camper Ground Mat, Indoor Outdoor Rugs Runner, Outdoor Area Mat, Rv Patio Mat 9X20, Rv Patio Mats 9X12, 9X12 Outdoor Camping Rug, Rv Awning Mat, Double Doormat For Patio Doors, Outdoor Patio Rugs Lowes, Rv Camping Mat, Camping Rug Mat, 5X5 Outdoor Rug, Rv Door Mat, Rv Matt, Outdoor Rug, Out Door Rugs, Patio Rug, Plastic straw woven mat, beach mat, Picnic mat, outdoor patio rugs, outdoor water proof rug, garden rug
[contact-form-7 id="9″ title="Request Here"]