Description
Custom Made 5×8 Ft Polypropylene Rv Patio Mats Indoor Outdoor Plastic Straw Camping Rugs With Logo For Camper Trailer, Fifth Wheel, Travel Trailers
REVERSIBLE OUTDOOR RUG: The 5×8-foot porch outdoor carpet adopts a line pattern design that is elegant and practical. It is used on the terrace with outdoor furniture and accessories. And this outdoor carpet can be used reversibly on both sides.

HIGH-QUALITY MATERIALS: This double-sided outdoor mat for beaches, campers, or front porches is made of high-quality recycled plastic straws, tightly woven, durable enough, not fading, and waterproof. Walking barefoot is soft and comfortable. Soft and durable, low maintenance cost. The breathable material will not harm the grass or scratch your deck.

EASY TO STORE AND CARRY: Plastic woven outdoor carpets are made of lightweight materials and can be rolled or folded into a compact size for storage. It comes with a tote bag, which is more convenient. This outdoor deck rug is easy to carry and suitable for camping, beach trips, barbecue picnics, or RV road trips.

MULTIFUNCTIONAL PICNIC MAT: outdoor plastic carpet is very suitable for all kinds of outdoor activities. It can be used for terraces, deck gardens, beaches, picnics, barbecue parties, RV camping, and garages.

EASY-TO-MAINTAIN PATIO MAT: Compared with other carpets, this camping outdoor carpet only needs to be wiped or hosed; for deep cleaning, you can use a damp soft cloth dampened with mild soap and rinse with water. The UV coating prevents fading and other sun damage. Note: The colors shown in the picture are different due to light reasons.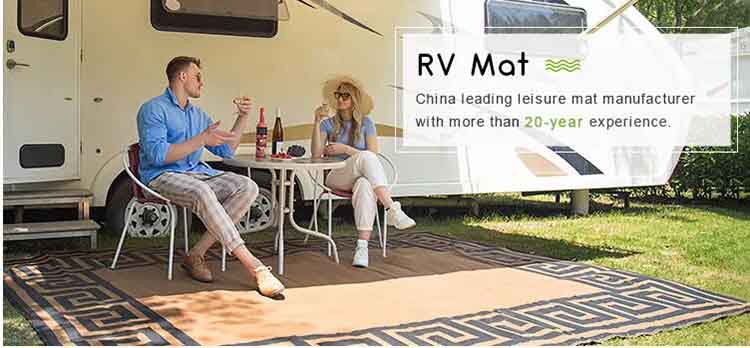 Specifications:
Pattern, Color, Size:  Can be customized as clients' demand
Stand Size: 5x8ft, 6x9ft, 9x12ft, 8x12ft, 8x16ft, 8x20ft
Material: Polypropylene
Advantage: Reversible design, Easy to clean, UV stabilized, Eco-friendly, Portable and durable
Packaging: Rolled packaging or Folded packaging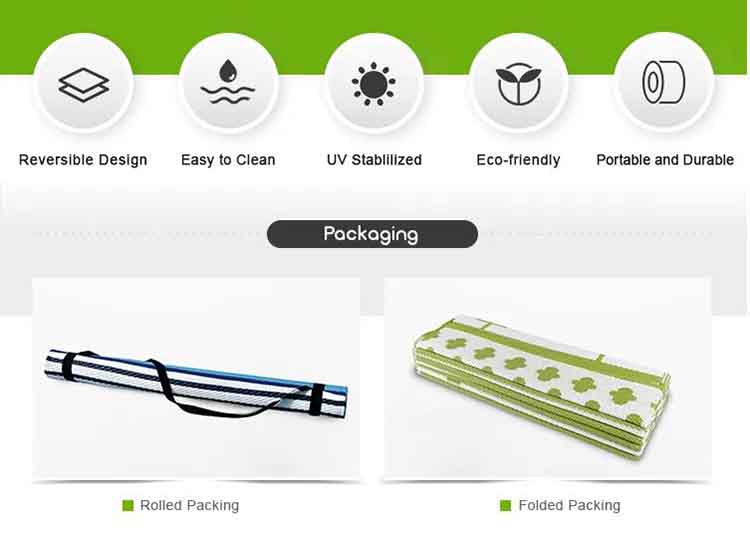 Customer Reviews: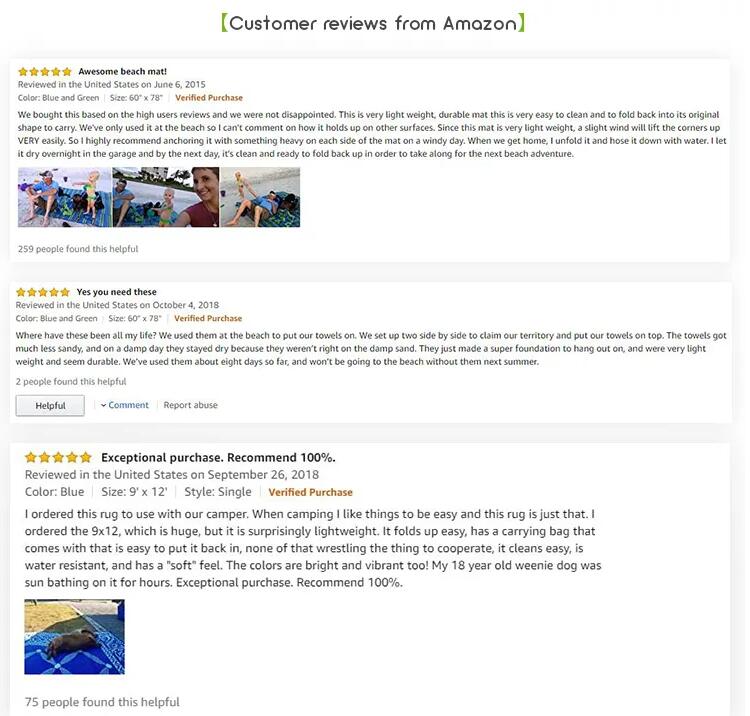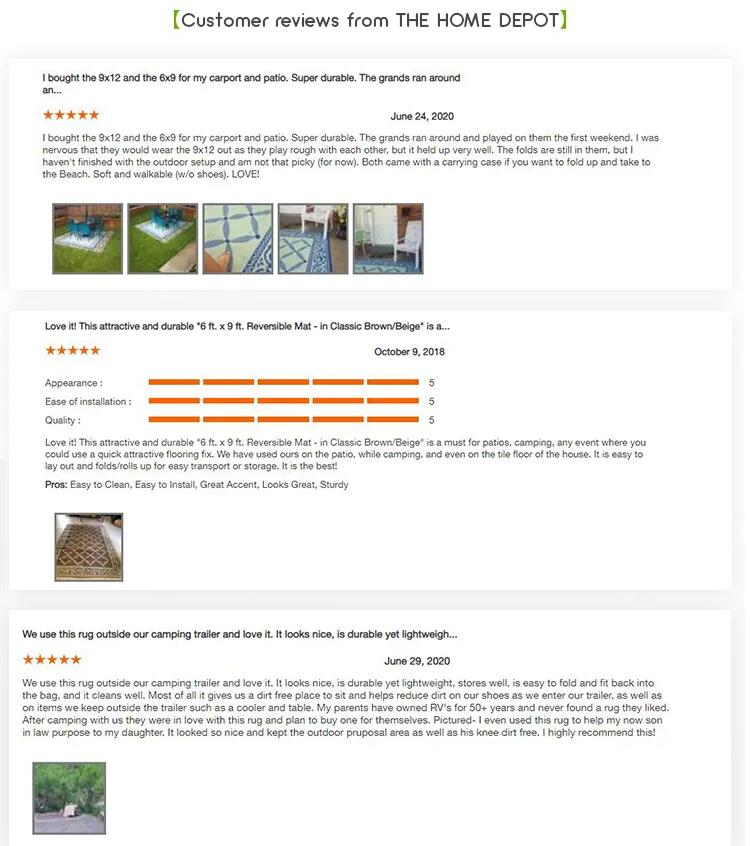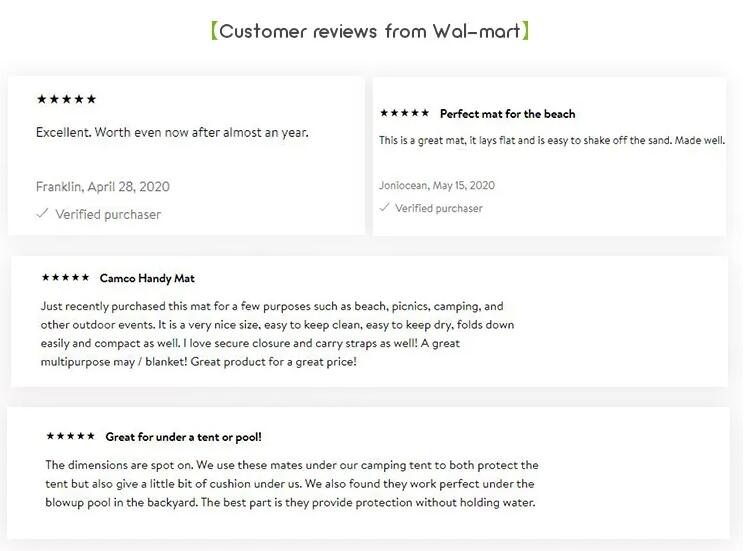 Cooperative Partner: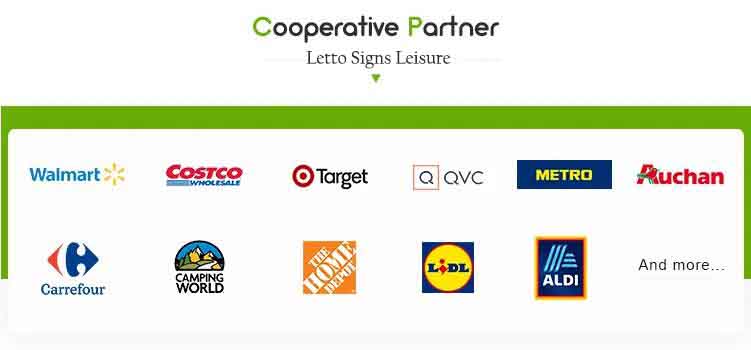 Letto Signs Leisure is a stable supplier for Wal-Mart, Costco, Target, QVC, Metro, Auchan, Carrefour, and other large purchasing companies all around the world during the decades.
Company Profile: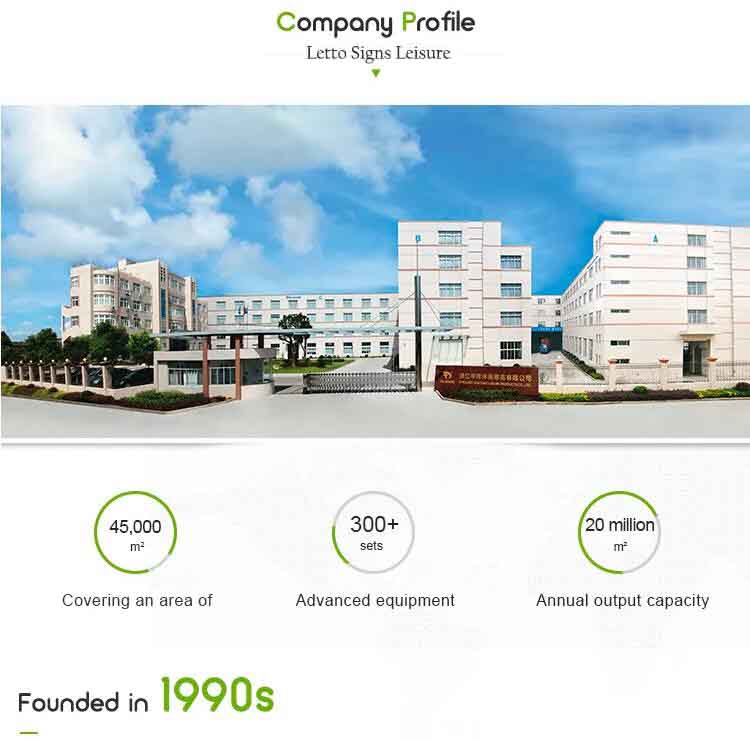 Letto Signs Leisure Products Co., Ltd. was established in the early 1990s. Our company specializes in manufacturing, researching, and developing all kinds of mats, we are one of the leading factories in the field of mat manufacturing in China. The workshop and warehouse cover an area of 45,000 square meters with more than 300 sets of advanced equipment fixed inside, which guarantees an annual output capacity of 20 million square meters.
The products vary from rv mats, patio mats, camping mats, picnic mats, beach mats, outdoor mats, advertising mats, and other kinds of mats. The pattern, color, and size of mats can all be customized. Our high-quality mats are manufactured in their entirety in our facility, we believe that by controlling all aspects of our mat production we can offer more color choices, more size choices, and faster order fulfillment. LettoSigns's pp mats occupy a major share of the global market.
Production Flow: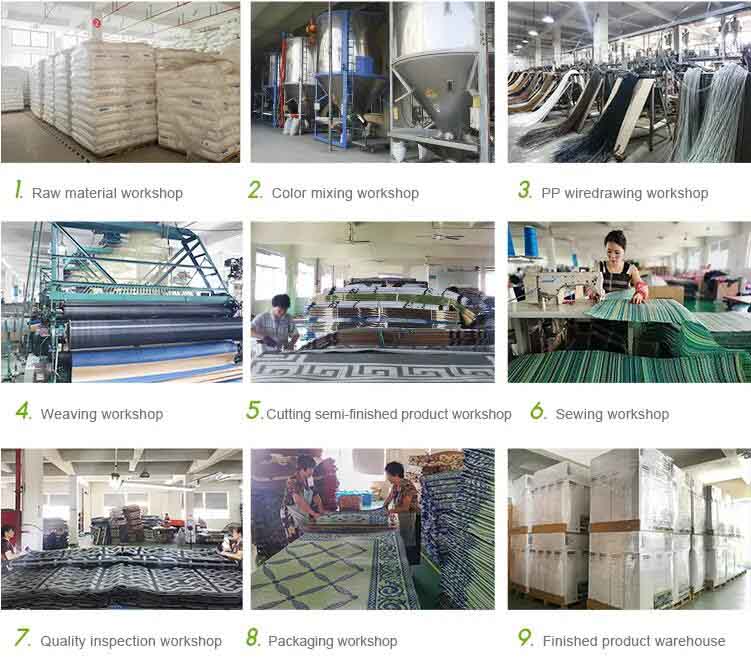 Sample Room: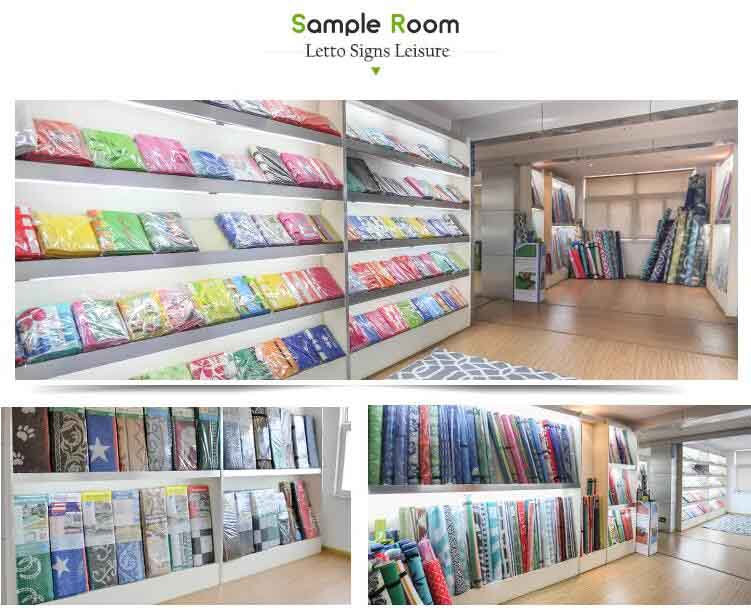 Certificate Display: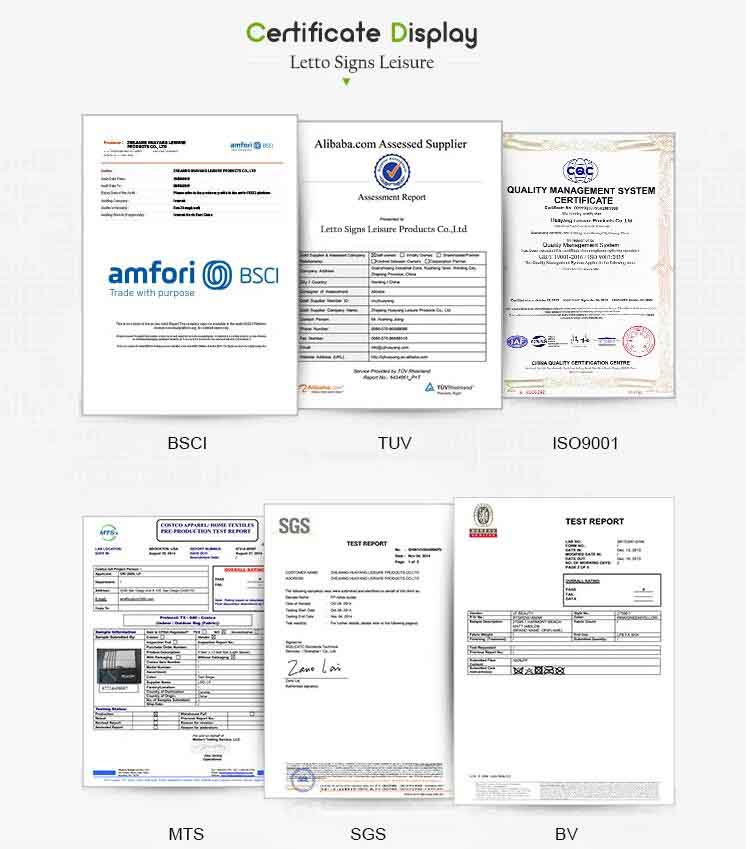 Product Categories: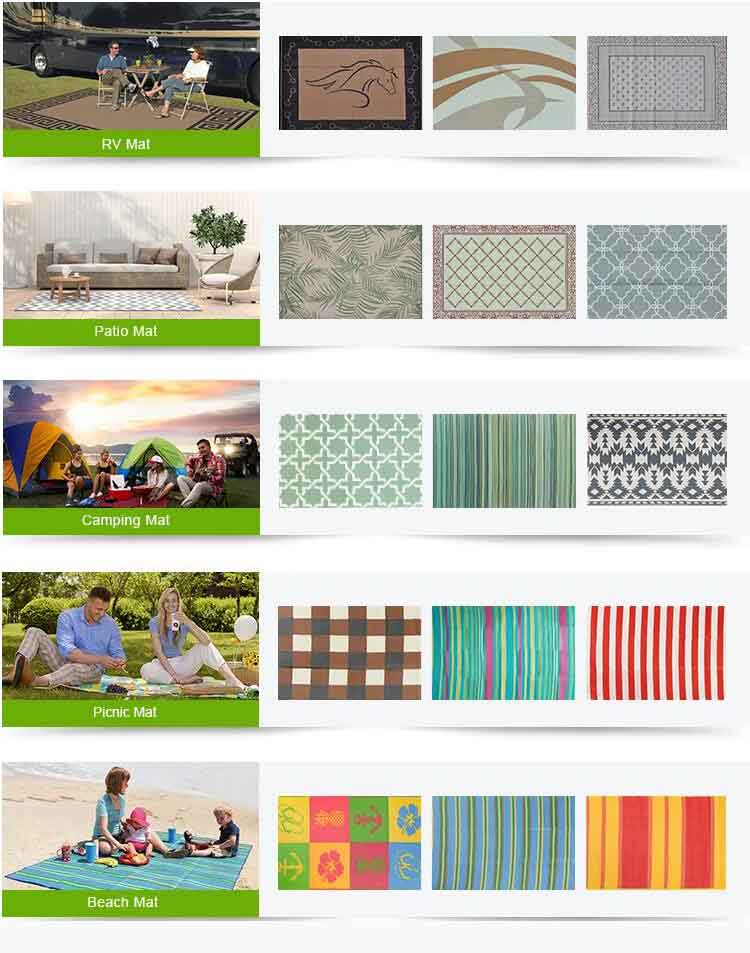 For more information please feel free to email: sales@logomat-lettosigns.com
Keywords /Tags: Camper Mat, Patio Rugs Outdoor, Rv Mat, Rv Rug, Patio Mat, Camping Rug, Rv Outdoor Rugs, Outdoor Camping Rugs, Rv Outdoor Mats, Patio Door Mat, Rv Patio Mats, Outdoor Patio Carpet, Outdoor Camping Mat, Outdoor Mats For Patio, Deck Rugs, Camper Carpet, Camper Door Mats, Camper Ground Mat, Indoor Outdoor Rugs Runner, Outdoor Area Mat, Rv Patio Mat 9X20, Rv Patio Mats 9X12, 9X12 Outdoor Camping Rug, Rv Awning Mat, Double Doormat For Patio Doors, Outdoor Patio Rugs Lowes, Rv Camping Mat, Camping Rug Mat, 5X5 Outdoor Rug, Rv Door Mat, Rv Matt, Outdoor Rug, Out Door Rugs, Patio Rug, Plastic straw woven mat, beach mat, Picnic mat, 
[contact-form-7 id="9″ title="Request Here"]