Description
Barware Set Tequila Wine Accessories Heavy Duty Durable Custom PVC Rubber Bar Rail Mat Spill Mat Bar Runner Barmat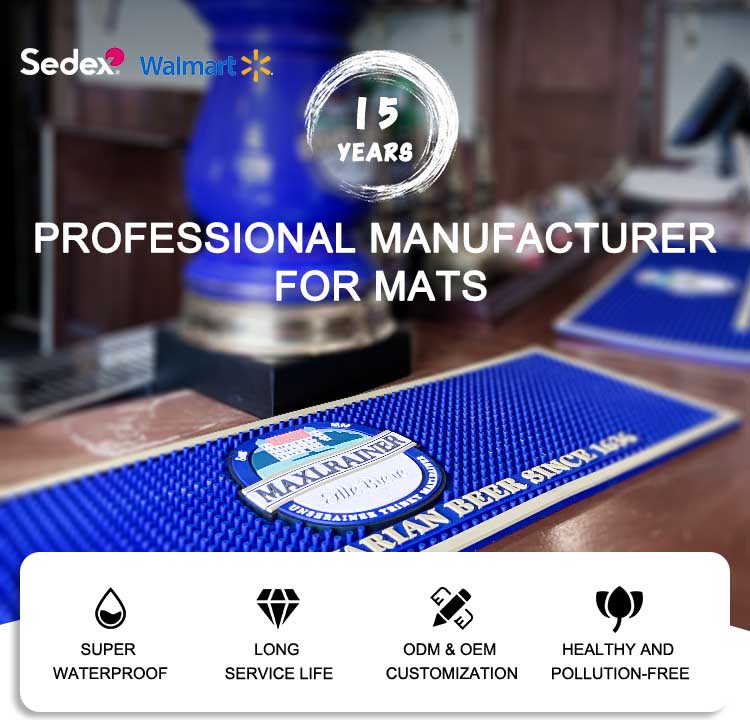 Commercial grade bar mat. Made of thick PVC nonslip rubber molded poly-vinyl barmat. Waterproof. Food Grade. Chemical Resistant. Measures 20.75 x 3.5 inches. Makes a great gift idea or addition to any home bar.
EXTREMELY DURABLE: Made with heavy-duty and flexible rubber that is a full 1cm thick. Ours is made with thick elliptical prongs that, stabilize drinks, improve the appearance, and won't break.

STYLISH: Thick elliptical prongs and a subtle white border make this mat attractive enough to use anywhere

EASY TO CLEAN: Dishwasher safe. Just lay flat on the top rack. Also, easily rinses clean with soap and water.

SPILLS: Designed to contain spills within the mat so the liquid doesn't spread all over your bar or countertop when making drinks

Protect your bar, counter or table from scratches and spills with this NON-SLIP and NON-TOXIC Service Mat
Get ready for your night to take off with this runway inspired barmat. This mat comes in standard rail mat size and is a perfect addition to any bar.
Features:
KEEPS GLASSES CLEAN | This bar mat keeps glasses protected while allowing the perfect area to air dry your glass to give you the perfect pint

QUICK AND FAST DRYING | Designed for quick and easy drying, even after a major spill this mat can be clean and dry in minutes
Product Details: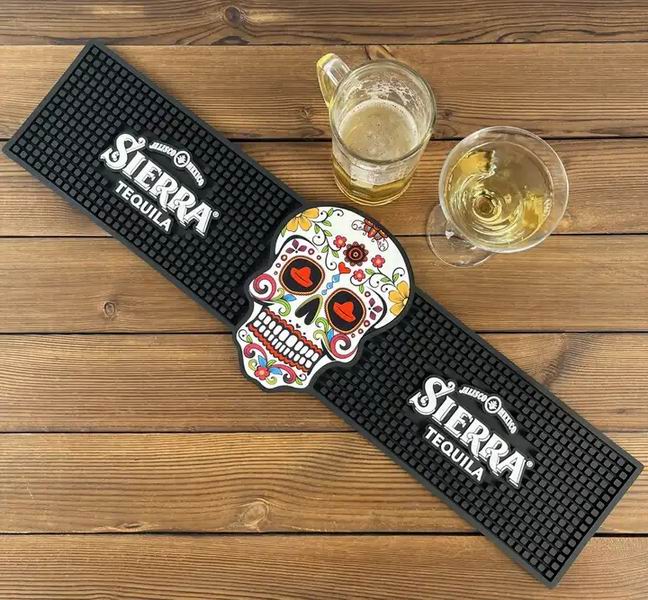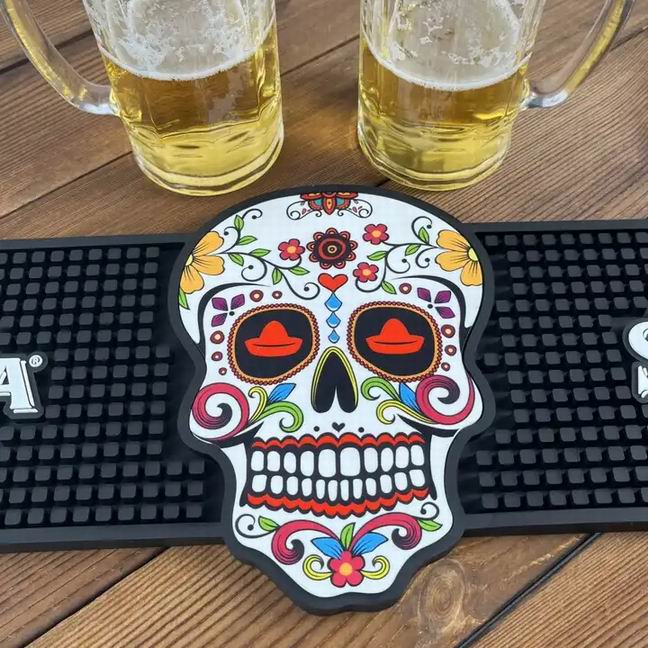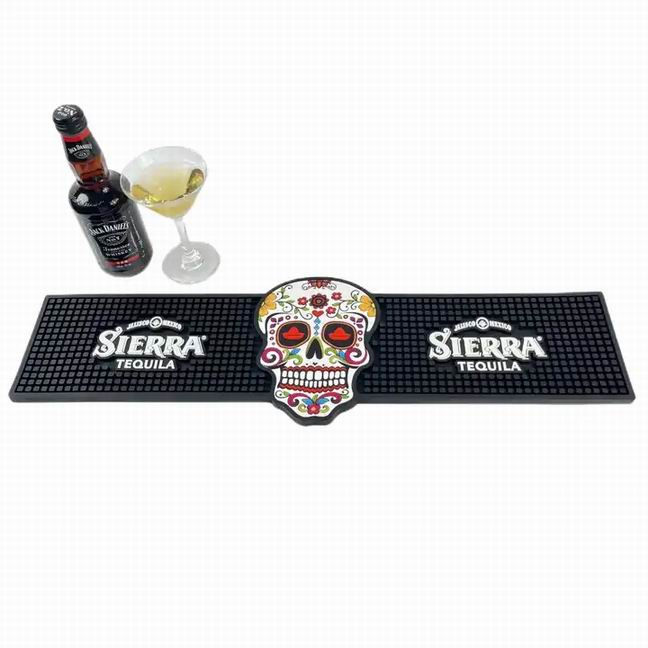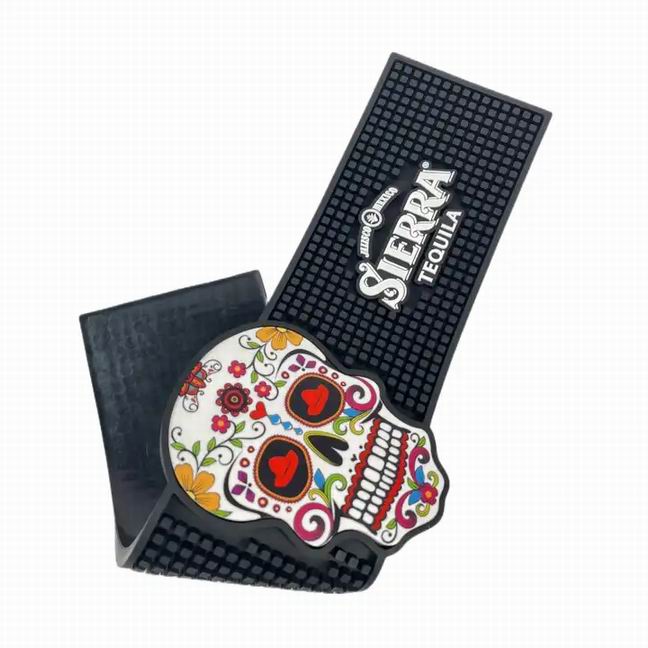 Lots of Base Pillar Shape for Options, Custom Shape Available: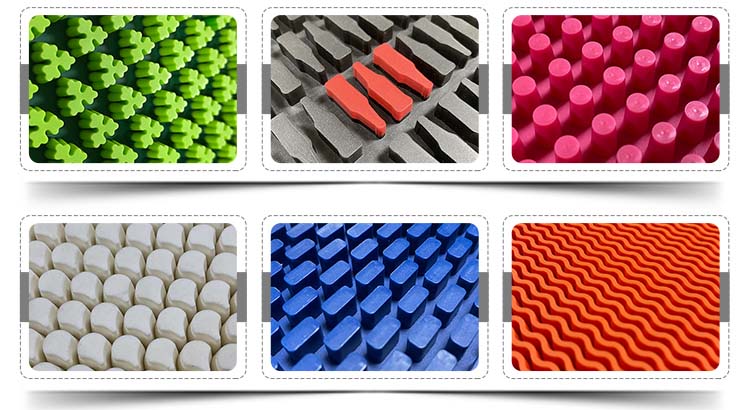 Lots of Sizes for Options, Custom Sizes Available: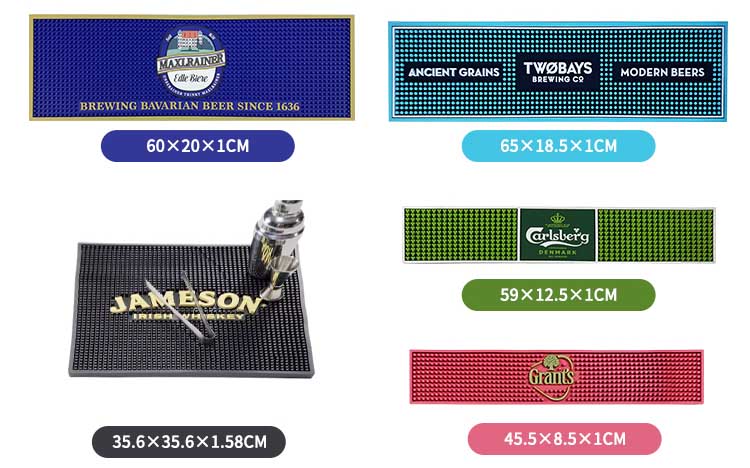 Product Quality Assurance: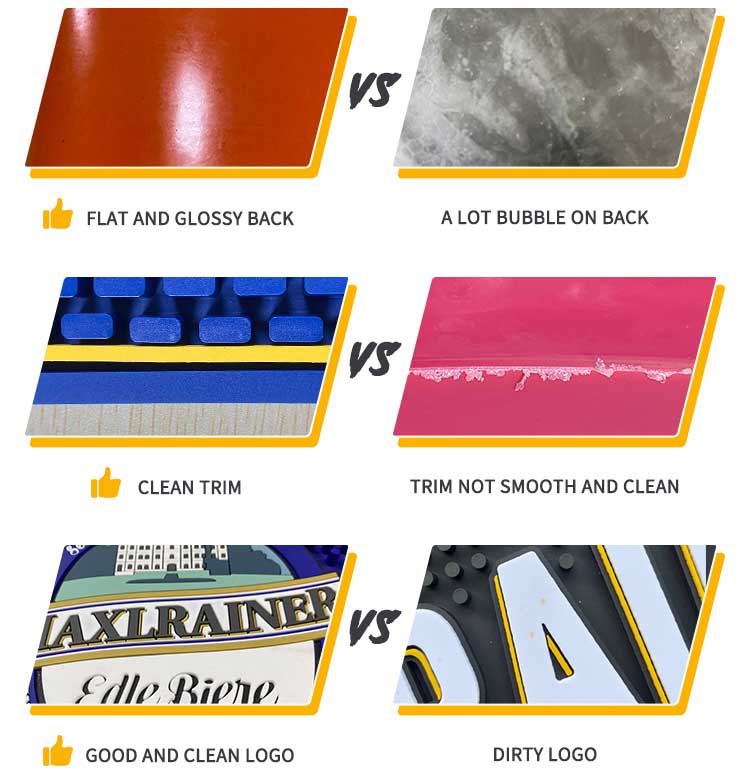 Company Profile: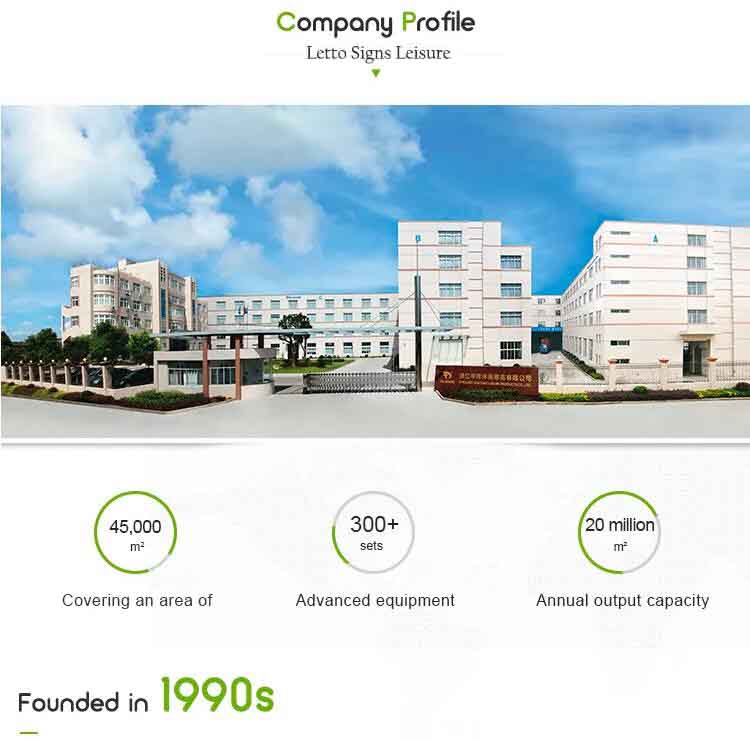 Letto Signs Carpet Co., Ltd. was established in the early 1990s. Our company specializes in manufacturing, researching, and developing all kinds of mats, we are one of the leading factories in the field of mat manufacturing in China. The workshop and warehouse cover an area of 45,000 square meters with more than 300 sets of advanced equipment fixed inside, which guarantees an annual output capacity of 20 million square meters.
The products vary from bar mats, beer mats, coasters, floor mats, door mats, RV mats, patio mats, camping mats, picnic mats, beach mats, outdoor mats, advertising mats, and other kinds of mats. The pattern, color, and size of mats can all be customized. Our high-quality mats are manufactured in their entirety in our facility, we believe that by controlling all aspects of our mat production we can offer more color choices, more size choices, and faster order fulfillment. LettoSigns's pp mats occupy a major share of the global market.
Workshop Display:
We have advanced equipment and professional technicians, rich experience, strict quality control, our own work, support customized services, and sincerely look forward to your cooperation.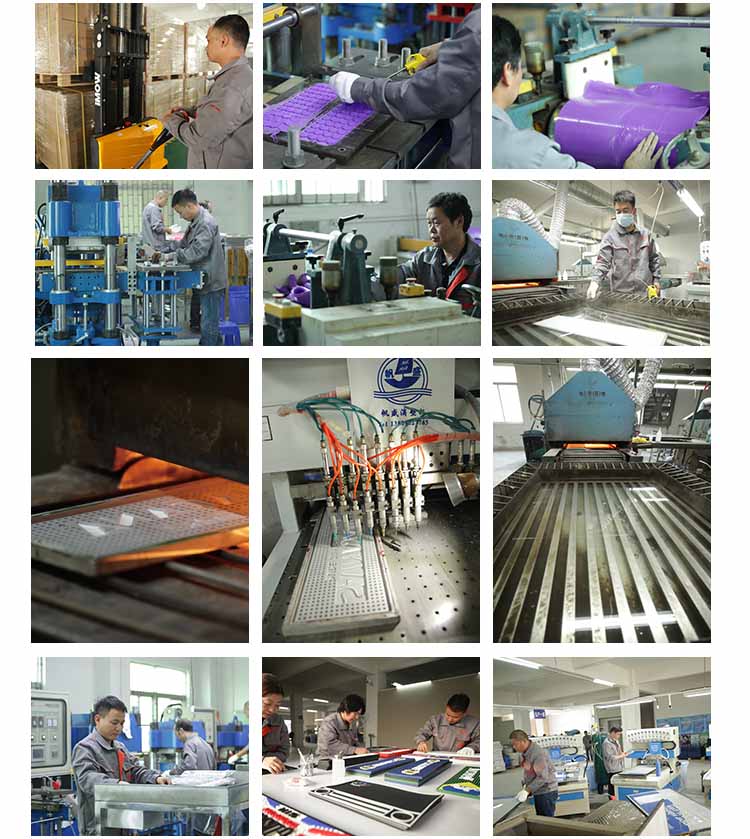 Cooperative Partner: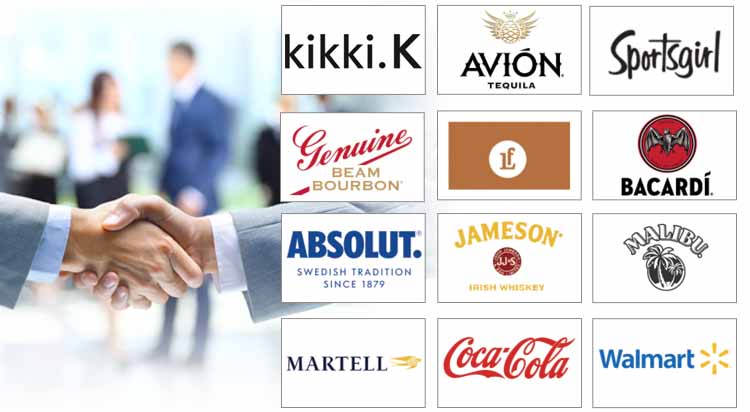 Customer Reviews: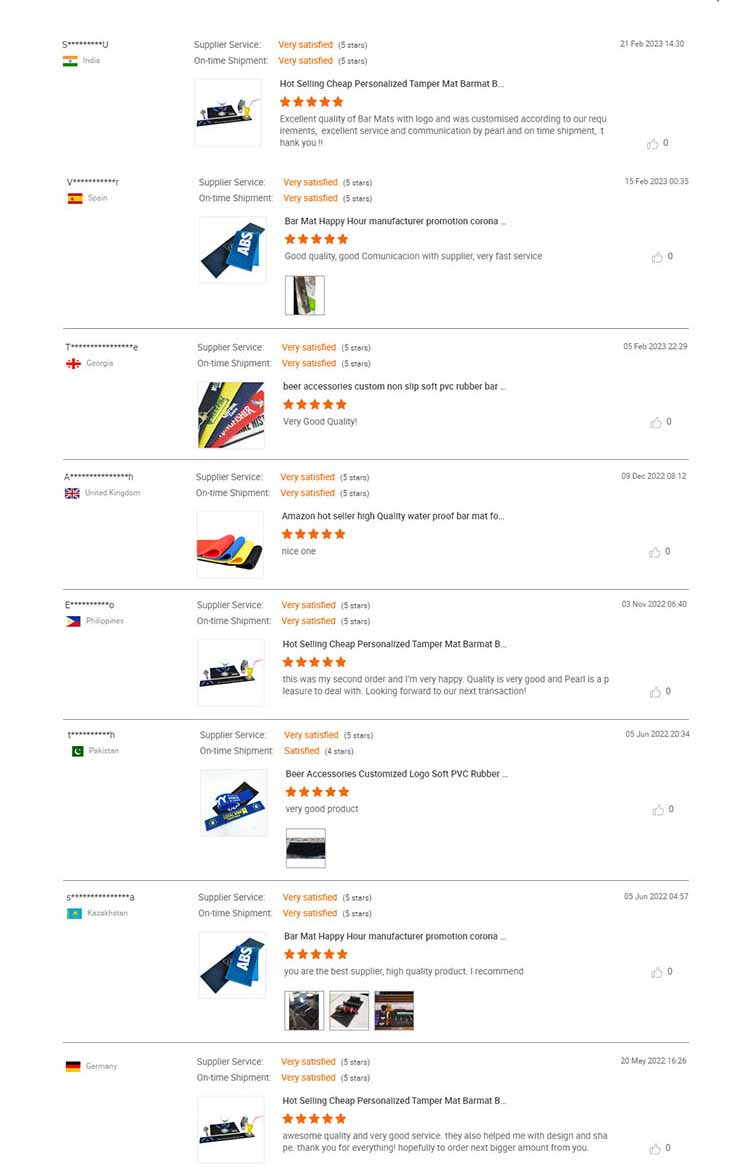 For more information please feel free to email: sales@logomat-lettosigns.com
Keywords: Rubber Bar Runners, Cocktail Mat, Personalised Beer Runners, Custom Bar Mats Rubber, Personalised Bar Coasters, Branded Rubber Bar Mats, Bar Spill Mats With Logos, Traditional Pub Beer Mats, Branded Rubber Bar Runners, Custom Bar Rail Mats, Branded Bar Runners, Pub Beer Mats, Cocktail Bar Mat, Bar Mat Drink, Bar Mat, Bar Runner, Beer Mat, Personalised Bar Mats, Custom Bar Mats, Rubber Bar Mats, Personalised Beer Mat, Bar Rail Mat, Bar Spill Mat, Bar Service Mat, Bar Drink Mat, Bar Drip Mat, Bar Mats For Glasses, Cocktail Bar Mat, Branded Bar Mats, Pub Beer Mats, Printed Beer Mats, Bar Mats With Logos, Personalised Bar Runner, Beer Mats For Sale, Bar Mats For Sale, Bar Matt, Personalised Beer Coasters, Beer Coaster, Bar Runner Mat, Coffee Bar Mat, Bar Spill Mats, Rubber Beer Mats, Custom Beer Coasters, Pub Coasters, Vintage Bar Mats, Printed Beer Mats, Customised Beer Mats, Bar Mats With Logos, Beer Coasters For Sale, Custom Bar Runners, Silicone Bar Mat, Bar Counter Mats, Cocktail Mat, Beer Matts, Rubber Bar Runners, Personalised Beer Runners, Bar Rail Mats, Bartender Mat, Bar Top Mats, Rubber Bar Spill Mat, Bar Drink Mats, Custom Bar Mats Rubber, Beer Coaster Printing, Rail Mat, Personalised Beer Mats For Home Bar, Branded Rubber Bar Mats, Bar Spill Mats With Logos, Branded Rubber Bar Runners, Traditional Pub Beer Mats, Custom Bar Rail Mats, Soft PVC Bar Mat
[contact-form-7 id="9″ title="Request Here"]